My sincere condolences to the Morris family. You have lost a very special lady who will not be forgotten.
Prayers go out to all of you.
– Karen Cunningham
Research & Customer Experience, Director
My condolences on the loss of your beloved founder, colleague and family member.
– Kim Matar
Betty was a true professional and although it has been quite a while since we worked together, I remember her with much admiration. Rest in Peace.
– Chris Brown, President
Marketing Resources & Results, Inc
Sorry for your loss. Betty like Sarah Schlesinger was an innovator in this industry. It is the women who led the way!
– Susan Fader
Our condolences on the loss of your founder and leader, Betty Perry.
– Lou Es Greene, V.P. Sales & Marketing
L2 Marketing Research, Ltd.
Our sincere condolences to the family and work family as well. This saying has helped me through many trials, I hope it helps you all as well: May the love of family and friends give you comfort. May the love of God grant you peace. Again, our condolences.
– Chelle Precht
President
I'm so sorry to hear this April.
– Terry Brisbane, PRC, Vice President
Alan Newman Research
Oh no!! I am so, so sorry for your loss! I will keep you all in my thoughts & prayers. I loved reading about her. What an amazing woman! Definitely a trail blazer – how proud you all must be!
– Jen
Pacific Research Inc.
We are so sorry for your loss. Thankfully you have fabulous ladies to continue Betty's legacy.
– Erika Antin, CEO/Founder
Visionquest-USA
Sorry to hear of your loss! Our condolences to you and your family.
– Dave, Sue, Michael and Carly
– C. David Gustafson | Principal
D. Gustafson & Associates, LLC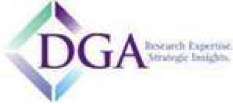 So sorry for your loss. She sounds like an amazing lady!
– Susie Ribnik
Director, Global Data Collection
What a beautiful tribute to Betty and your whole family. Our sincerest condolences.
– Helen & John
I am so sorry for your loss. It is women like Betty who have built these businesses from the ground up that have made this industry so strong and powerful today. I love hearing stories about the early days and how everything got started. I have been privileged during my long career to work with facilities owned by people like Betty and her family who keep doing excellent work, year in and year out. You should be very proud of Betty's achievements in providing you a very strong foundation for your company.
– Alexa Smith, President
The Research Department
Hugs to you! I'm sure it is a very difficult time for your family.
– Wyse
Cynthia J. Wargo
I am so sorry to hear about the passing of Betty. Please send my thoughts and prayers to the family.
– Chris
I'm so sorry to learn that Betty has passed away. I first met her many years ago and through the years I always came to her if my qualitative research needs took me to Cleveland. She was a delightful person and a true professional. My condolences to her family.
– Bob Harris
JRH Marketing Services
All of us at SG Research and Consulting send our deepest condolences during this difficult time.
– Stephanie Gries and team, President
SG Research and Consulting