THE AMY MORRIS SPIRIT AWARD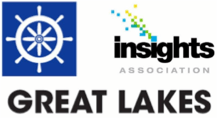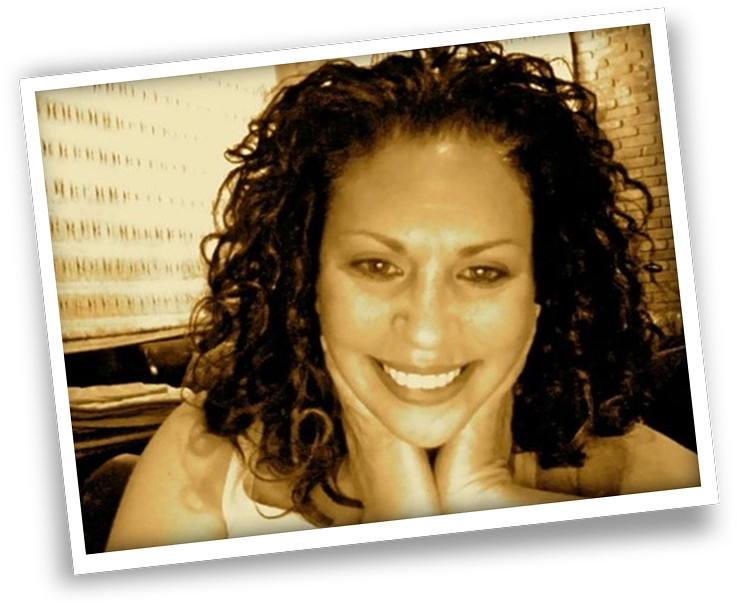 In 2012, the Great Lakes Insights Association established the Amy Morris Spirit Award (named for April Morris' sister) to honor Amy's volunteerism and contributions to her local chapter. Focus Groups of Cleveland and GLCIA (Great Lakes Chapter of the Insights Association) are proud to both have Amy as a past president, and we encourage active researchers to submit worthy nominations who represent the enthusiastic and generous attitude toward our science and our dedication.
Eligibility – GLC member in good standing for at least one year. Not a current board member.
AMSW Criteria – Demonstrated outstanding commitment to GLC such as: Assisting GLC board or committee with event planning, registration or other activity. Recruiting new members to join GLC who join by August 1 of each year. Other outstanding service as determined by GLC board.
Nominating Process – Any GLC board member or other member in good standing can nominate another GLC member to be recognized. Submit nominations at GLC website glcmra.org
Award – One winning member will be selected by the GLC board out of all submissions given. Nominations will be accepted until August 15th each year. The winning member will be announced and awarded annually at GLC's Fall conference. Award – Registration to a GLC event within the next 12 months. Other awards may be given as determined by the GLC board
These kind and thoughtful words were shared to describe Amy by GLC members– Friend, helpful, GLC achiever MRA , hilarious, Go getter, vivacious, smart, kind, positive, tough, cheerful, doer.
In 2012, the Great Lakes Chapter Board of Directors created the Amy Morris Spirit Award to honor the memory of Amy Morris (1972-2010). Each year since its inception, the award has been presented to a GLC member in good standing for at least one year who exemplifies the teamwork, effort – and personality – of Amy Morris. Other criteria include outstanding commitment to the marketing research industry and to the GLC, participation on the board of directors or service on one or more GLC committees, and/or attendance and involvement at various GLC events.
Professionally, Amy was a leader in our industry. Along with some of her family, Amy worked at Focus Groups of Cleveland, ultimately becoming president of that organization. She was very active in the GLC and served a term as GLC president. Regardless of her role, Amy made everyone around her feel welcome and comfortable. She always had a smile that would light up a room and she worked tirelessly to make her chapter – and her company – as successful as possible. Amy's impact is still felt to this day.
Personally, Amy was a proud mother, sister, and daughter. Her own daughter, Alex, was the center of her universe. She enjoyed working with her family members and always strived for an optimal work-life balance. She loved sports, especially softball, and played all her life. She was selfless, caring, and possessed a giving heart. Her enthusiasm was infectious, and she had a true zest for living life to the fullest. Her vivacious personality was one of her greatest gifts, and it's still an important reason why the Amy Morris Spirit Award remains such an honor to those who receive it. It's our intent that Amy's memory, and her legacy, will live on forever within the GLC.
2022 WINNER-Michael Everhart
I am so honored to receive this award in the memory of one of our esteemed Chapter members. I first heard of Amy Morris when I attended the 2018 Fall Conference, so I was familiar with her. But it was only last year when Ginny Kevorkian was announcing Damon Jones as the 2021 recipient that I truly appreciated what the award stood for. Ginny spoke of Amy in a way that showed what her spirit meant to the Chapter, and when she choked up speaking about her long battle with cancer it really hit home that Amy was a person you wanted to know. To have my name associated with such a positive force means so much to me, and I am honored that the Chapter selected me for this award. I hope that I continue to embody Amy's spirit in the work I do for the North Central Chapter and the Insights Association.
When I first joined the "MRA" my coworker, Barb Hurt told me to get in contact with the Great Lakes Chapter President, Amy Morris. I gave Amy a call, and she was very nice and said "I am happy you joined. We will see if we can find you something. I am not sure what, but at some point we will pull you in to help out." I thought "Cool" and expected a call in a month or two. Amy called me back in about 10-15 minutes. She said "Hey we have a City Forum coming up in about a month and a half and we need a Chair. Would you like to do that!? " I said yes, and Amy said "Great! Talk soon". Little did I know, I found a friend that day. I have been engaged with the MRA/Insights Association for about 20 years now. To know Amy is to KNOW what Spirit is. To win the award that is named after her is my favorite Great Lakes Chapter award and a Huge honor.
2019 WINNER-Ginny Kevorkian
As one of the founders of the award itself, I am deeply moved to be a recipient. I have been a member of the Great Lakers Chapter of the Insights Association (FKA the Marketing Research Association) since 2003. Amy's infectious enthusiasm and positive attitude was key in getting my engaged with the group. Very early on, as I started working on committees Amy was always there to help out and support me. Amy went on to be president of the chapter and I was lucky enough to serve on the board and learn from her example. Amy's spirit has helped make the Great Lakes Chapter the strong, high performing chapter it is today. I know Amy would be happy to know that the light she shared with us continues to shine and inspire.
2018 WINNER-Natalino Xuereb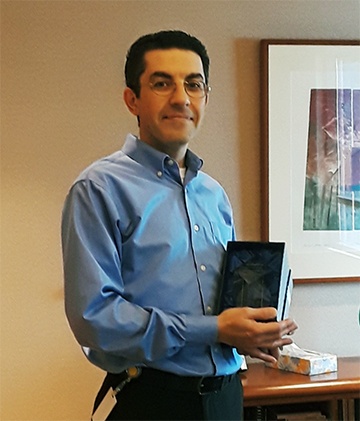 Thank you also for sponsoring the award. It is a great honor to receive this award, knowing who the previous recipients were. When I received the award notification, I did not know who Amy Morris is. And soon I wanted to learn about her and what she means to the people around her, and especially to you. Unfortunately, I did not get the opportunity to meet Amy in person. From what I read she is (I refuse to speak of her in the past) an amazing person. It would have been great to work with and learn from her.

I'm sure she is a blessing. People like her make the world a better place. And she still does. You should be proud of your family. I'm touched.
2017 (TWO-TIME) WINNER – Lori Kolde
2016 WINNER-Kevin Scheppman
I was honored today as this years recipient of the Great Lakes Chapter of the Marketing Research Association Spirit Award. The recognition is in memory of Amy Morris, a past-president and long-time member who passed away far too young. Amy's enthusiasm and personality was infectious and lit up a room. We worked hard (and played harder!) during her time with the GLC. I will continue to do my best to uphold her positive spirit. Cheers to Amy! Mega-thanks also to my fellow board members for their friendship and support! What a team!
Shown above: April Morris (Focus Groups of Cleveland), Bob Graff (MarketVision), Karen Lindley (Gongos) and Lori Kolde (Lori Kolde Research Management LLC)
This really means a lot to me. I know I can't match the energy and enthusiasm Amy gave to the chapter but I'm very honored by this award.
Owner, Lori Kolde Research Management LLC
2013 WINNER-Karen Lindley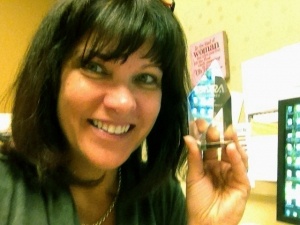 2013 Winner-Karen Lindley, Director, Digital Methods, ConsumerView Online Qual, Gongos Research
I have to say I have a little extra perkiness in my step this morning because of all of you! I am looking down at my beautiful "Rainbow" Amy Morris Spirit Award feeling very lucky to have such great colleagues and friends! I am humbled to be thought of so highly and am honored to carry on the "Spirit" of Amy through this award!
2012 WINNER-Sharon Mutter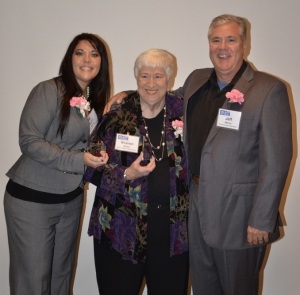 Shown above: April Morris, Sharon Mutter , Jeff Morris (father)
2012 Winner-Sharon Mutter, Sharon Mutter Field Sources, Inc.
Dear GLC Board Members, Advisors, April and Jeff Morris,

I can't tell you how proud and honored I am to have been awarded the First Annual Amy Morris Spirit Award Thursday, October 4, 2012 at our Fall Conference in Detroit, MI. It was a very emotional moment for me, one that I will never forget.

Amy was such an inspiration to her loving family, to all of The Great Lakes Chapter members, as well as many other MRA members, not only because of her great leadership qualities, and her strong willingness to take on any project task offered her, but the effervescent joy she showed by being the first to volunteer for any task the Chapter was facing. Often Amy did not even know what the task was, because she just heard the words "We need a few volunteers . . . " and she was the first to say, "I'll do it".

Any organization or group would have been honored to have an Amy Morris as a member. She utilized her outgoing spirit and "spunk" to accomplish business and GLC goals, in an infectious manner. The Great Lakes Chapter of MRA was fortunate to have had Amy not only as a Past President, but as a good friend, whom we all miss very much. Thank you again for considering me for this extremely prestigious award. I will keep it always near a window so that the sun shines through it spreading the joy and the light that Amy gave to all of us.
Amy's memory is precious to me; a very bright light on my path. It makes me happy to keep Amy with us.
She is always in my heart!